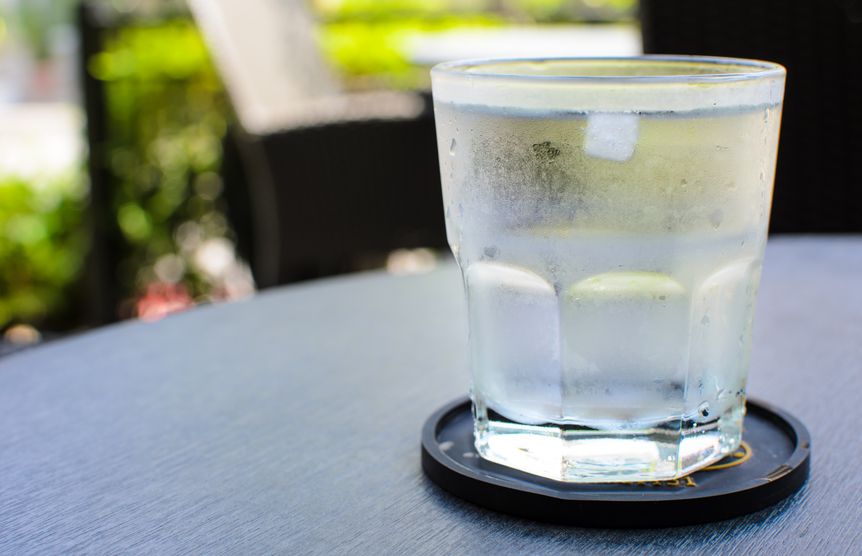 SMKN 1 SLAHUNG – Drinking water after waking up is good for health.Which is best, cold or warm water?
Drinking warm water after waking up so fitness secrets Lindsay Ellingson, Victoria's Secret model.This custom comes from the ancient Indian medicine, Ayurveda.It is said that by choosing warm water, the body more easily absorb and stomach so quieter.
On the other hand, it was suggested to drink cold water because it can burn more calories.This custom was carried those who wish to lose weight.
So which one is better?Drink warm or cold water after you wake up?ToToday(27/8), Cassie Vanderwall as a clinical nutritionist atUW Healthin Wisconsin said, "We know whenever we digest something different temperature than the body temperature is 37C, the body needs to work harder."
Drink of cold water keeps the body regulate its own temperature.This habit does not promise weight loss.
"Only a few calories are burned when one drink of cold water," says Leslie Bonci, a nutritionist and owner of Active Eating Advice.He explains, "When you drink a cup of cold water to burn 8 calories more. Even if you drink 8 glasses, calories burned just 64. This number does not even equal the calories of pretzels."
A study in 2003 found people who drank cold water increases metabolism by 30%.Lindsay Malone as theCleveland Clinicdietitians say this means that a person's body to burn 100 more calories per day when drinking half a liter of cold water.
"Increased metabolism of the body comes from drinking cold water, but also of drinking water in general," said Malone.
Meanwhile drinking warm water is able to soothe the stomach so it is recommended for those who experienced gastrointestinal disorders.But there is no evidence to suggest drinking warm water makes the body more easily absorb it.
Apart from warm or cold water is selected, enough drinking water have a positive impact on overall body health.
"If you are not hydrated, your metabolism will slow down," said Malone.
With hydrated, it would be appropriate tubuhpun sends hunger signals is when truly hungry and not thirsty.