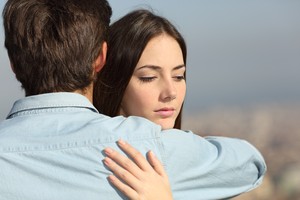 Breaking up a relationship does not mean the memory of the former go missing too.The proof, 50 percent of single men and women want to return to the former if the opportunity arises, according to a recent survey.
The survey was conducted to 535 single men and women in Australia by Elite Single online dating site.The study also revealed that in 48 percent of them never begged to come back after a break up.
Half of the respondents said they want to return the affair if the former asked for it well.In addition, it was also revealed who is more often regret the breakup between men and women.
The survey results prove, 36 percent said they regretted giving up in conjunction.While only 28 percent of women who regret their former decided.
"How many people chose to return to the former? Because they know if they'd ever loved and appreciated them in the past, so it's easier to go back to the former than to try to find someone new," said psychologist named Salama Marine mengomentrasi this study.
In previous research, Elite Single has also been revealed the fact if 60 percent of the 1,000 respondents still return to his former lover even been thrown.Even 65 per cent is still making out with ex-lover despite being broken.
Revealed by relationship therapist, Dr.Eve, this is often the case is not influenced by the use of social media like Instagram, Twitter and Facebook are continual.With still often see it in social media, indirectly you will feel connected to him and tipped obsessed ex-lover.
"Social media becomes machines are cheap, easily accessible and make people curious about the people who'd seen," said the therapist relationship.