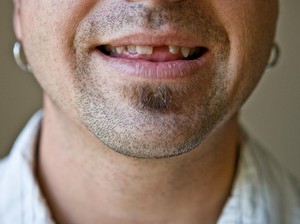 Jakarta- gum infection is a major cause of oral and dental problems, including tooth loss.However, recent research linking it also with other risk in men, the erectile dysfunction.
Since long, gum infection, or periodontitis is often associated with cardiovascular problems.These conditions increase the risk of hardening of the arteries, stroke, and other circulatory problems.
On the other hand, erectile dysfunction is also associated with cardiovascular problems.The risk of erectile dysfunction increases when there is a narrowing of the arteries, stroke and so on.
"In our opinion, the biological mechanisms of erectile dysfunction in patients with periodontitis are still not well understood," said the researcher, Dr. Zhigang Zhao of Guangzhou Medical University, was quotedby Reuterson Monday (28/11/2016).
Read also: Drugs Not Sure Can Overcome Problems Erectile Dysfunction, this reason
Dr Zhao uncover these findings after analyzing data from five studies published between 2009-2014.A total of 213,000 patients were included in the study, with ages ranging from 20-80 years.
The analysis shows that erectile dysfunction was found 2.28 times more in patients undergoing treatment of periodontitis.The strongest association was observed in the age group below 40 years and above 59 years.
A study in 2013 never reveal that treating periodontitis can improve the symptoms of erectile dysfunction.But according to Dr Zhao, still need further research to advocate the examination of the gums in men with erectile dysfunction.