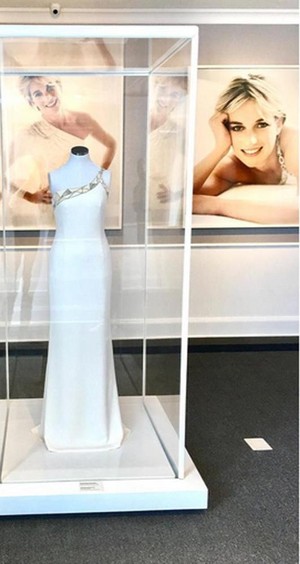 Jakarta- The dresses are historic in the British empire has a high price when sold.Examples iconic dress made of sequins belonging to the late Princess Diana ever auctioned at a price of Rp 2 billion in mid-2016 past.And what about the other dresses?
This time the dress Princess Diana auctioned or sold but donated to a non-profit cultural institution to be immortalized.Who donated it is Donatella Versace, famous designer well as Vice President of the Versace Group.
The 61-year-old fashion designer was donated intersected a long white dress with one shoulder embellished detail that can make the wearer more graceful.The plain white dress designed specifically for the late Princess Diana by Donatella.
Read also: Gown Sequin Blue Princess Diana Would sale, estimated price Reaches Rp 2 M
The dress was donated to cultural institutions belongs to the fashion photographer Mario Testino, located in Barranco District, Peru.Receive donated items are so valuable, Mario mengucapakan many thanks to Donatella through his personal Instagram account.
"THANK YOU FOR Donating @DONATELLA_VERSACE FOR THE DRESS MADE TO PRINCESS DIANA @MUSEOMATE. DONATELLA GRACIAS POR EL Donar vestido hecho PARA LA PRINCESA DIANA A MATE," he wrote on Instagram.
Affirmation of gratitude from the 62-year-old photographer was shown in all capital letters are used.Earlier, this year also reportedly coat dress worn by Princess Diana in the 80s successfully auctioned at fantastic prices.Clothing that was thrown out of the closet the princess and sold to the center of the junk has been auctioned for US $ 12,929 or approximately USD 172 million by the middle of this year.