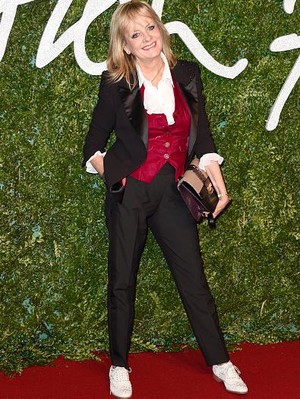 Jakarta- It is no secret if selfies berswafoto is one of the 'discovery' of the largest in the modern era.Almost everyone menggandrunginya.But others hate it.Supermodel legendary Lesley Hornby aka Twiggy is one of them.
British model popular in the 60-70s era claims he does not understand why people take pictures of themselves and flaunt it on the internet or social media.
In his latest interview with Grazia magazine, she was asked what would be banished from the world if such opportunity.
"People who find selfie. I hate it (selfie). I really do not understand it," said the 67-year woman as quoted by Female First.
Twiggy was ever a time in a formal party, a drunken young woman approached him to air-selfie.Without hesitation, he immediately rejected the request of the woman."Very embarrassing. If it had been affected by alcohol, people like to go around," added models ever judging on America's Next Top Model this.
In addition to selfie, Twiggy also pleaded not too obsessed with beauty.To maintain the beauty, he is doing the usual care and said he did not intend to do Botox injections.
"People have been obsessed for so young. We can not do anything in terms of aging. I did not say I was in love with keriputku but I try to live with them. They were the natural part of the human so there is no point expecting them to disappear, "said Twiggy.
Regarding skin care, Twiggy apparently prefer a simple routine."In the morning I wash the face with water. I never use soap or astringent or anything," he said.
The ritual continues with the application of moisturizer, then remove any makeup before going to bed.Wherever possible he avoided the most expensive product because it is not always good for her "I'm always looking for the cream was good but not expensive," he added.