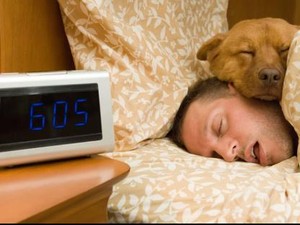 Jakarta- In the system of alternating shift work employees sign according to a fixed schedule.Well if this schedule is made too tight, then the impact will make more frequent occurrence of illness.
This is evidenced by a study by researchers at the University of Bergen, Norway.When the researchers looked at attendance data about 3,700 nurses who work shifts, when the distance between shifts made less than 11 hours then seen following month there was an increase in sick leave of up to 21 percent.
Vedaa said study leader Oystein impact this short shift to someone can be greater than the impact of working the night shift.
Read also: 4 Steps Health Risk Offsetting the Night Work
"Previous studies have already seen that the changes in this brief work shift balanced or worse impact on sleep patterns and fatigue than when working at night," said Oystein as quoted fromReuters,Sunday (11/27/2016).
"Our study also shows that the short rest time between shifts can predict sick leave while the effects of night work can not," said Oystein.
Furthermore the researchers found an increasing trend of sick leave is not related to a person's character or his status as sex, marriage, and age.This means that the nurses is much stronger because of illness related to working time.
Dr. Andreas Prasadja, RPSGT, sleep health experts from Mitra Kemayoran Hospital had said that when the sleep pattern is disturbed then the consumption of coffee will not help dampen the effects of fatigue.Brain fitness also will not return so that even if someone may not sleepy but the focus is reduced.
"It is precisely by taking stimulants, will tercipa a vicious circle that would be damaging to health. Stimulants will lead to disturbed sleep when there is an opportunity for a break, and then the next day will feel less sleep and finally took stimulants again. And so on," said Dr. Ade.